BatiActu : results regarding a passive house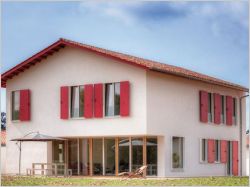 Find above a link on a post about results obtained in a passive house. Those results are :
no heating problems in winter, results are also matching simulations
over-heating in mid-season due to lack of effective management by household
bad surprise regarding electric consumption due to lights
It indicates clearly that, once isolation target and enegy performance is reached, people habits and lack of home automation ( blinds, lights, … ) are the limiting factors in houses. Home automation really makes sense then.