The calmasound noise reduction solution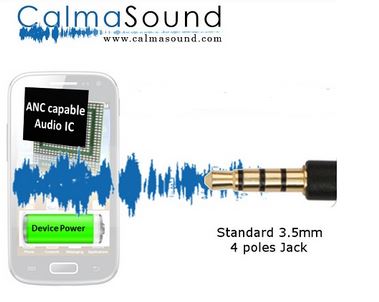 The Calmasound solution is proposed by one of my former colleague .
Really innovative, it integrates a noise reduction feature ( useful for instance during a travel by plane) inside a smartphone or other devices. Headphone becomes then simple and cost effective.
Sooner should we forget current big and expensive headphones with noise reduction. No more battery recharging also !