My smarthome has saved me € 200 tonight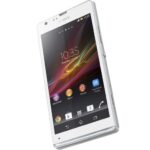 For the first time, I lost tonight my mobile phone.  🙁
I've put in place a geo-tracking system on my mobile to my eedomus smarthome controller in order to react when I arrive or leave home. Eedomus eases this task thanks to availability of localization objects and scripting …
Setup is described in this first post and in this second one.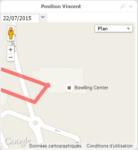 Localization isn't deliberately so precise because I don't use smartphone's GPS but localization based on GSM antenna network. It minimizes consumption and then impact on mobile autonomy. This is also a method that's working well in indoor environment.
Although main goal of this system isn't to track mobile location, accuracy was sufficient tonight to understand that my smartphone have dropped at bowling center, where it was still staying.
There are dedicated application for smartphone localization. Also Google et Apple are enabling by default such feature on mobiles if you don't stop it, have a look for instance to  https://www.google.com/android/devicemanager. I myself prefer not to give this kind of information to third party application or to american big ears.
My smarthome controller has prevented me tonight to buy a new smartphone !