Stick-N-Find iBeacon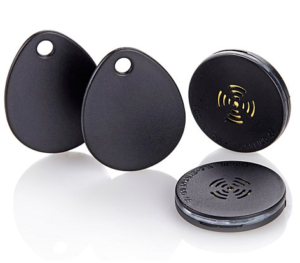 I've discovered this interesting post about the use of connected object Stick-N-Find with Tasker. Those Stick-N-Find are ibeacons (then are using Bluetooth 4 Low Energy)  which size permits to use them on a standard keyring. Unfortunately Tasker is only compatible with Estimote ibeacons for the time being, those one are too big for such use.Thanks to explanation in the post, Stick-N-Find ibeacon can be used with Tasker.
By using a smarthome tablet equipped with Bluetooth 4 and those Stick-N-Find, I would like to equip all members of the family with those beacon ( or more precisely their keyring), and indicate to smarthome automation who is located in house. In the contrary it will be very easy to find a lost keyring with such device.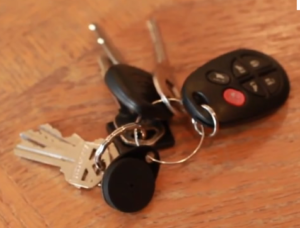 Is there anybody who have put in place such installation ?