e-Pester Ball : The armour against Pokemons for critical areas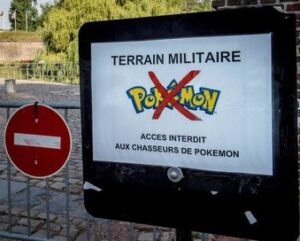 The arrival of Pokemon Go spawned the invasion of countries by a swarm of Pokemons . Although usually harmless , their presence in critical areas creates many problems. Becoming serious situation, the state of France was forced to react : he officially prohibited their presence in these critical sites. We've heard about the school premises, but other kind are also part of this list such as military areas or military-related field.
Unfortunately this decision isn't sufficient to definitely remove the presence of Pokemon in inappropriate places . So far, no device has helped to provide a solution to this problem .
Being an international issue, we decided we would tackle. After many sleepless nights , we have THE solution.
The 

e-Pester Ball



Genesis of 
e-Pester Ball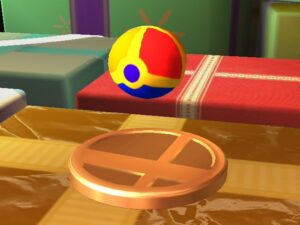 A dive into Pokemon's world allowed us to find the gem that was the origin of our creation. The Pester Ball was introduced in 1999 with Pokemon Snap . This ball has since been forgotten but we rediscovered its amazing properties, hidden behind its classic pokeball shape. It releases an anti- Pokemon harmful repellent that can stun or knock them out .
With our experiences in mobile phones , connected technologies , virtual reality, radio frequency broadcasting  we then started the project of porting the pester ball in the field of Radio Frequency . These efforts were successful and have led to creation of e-Pester Ball.
Description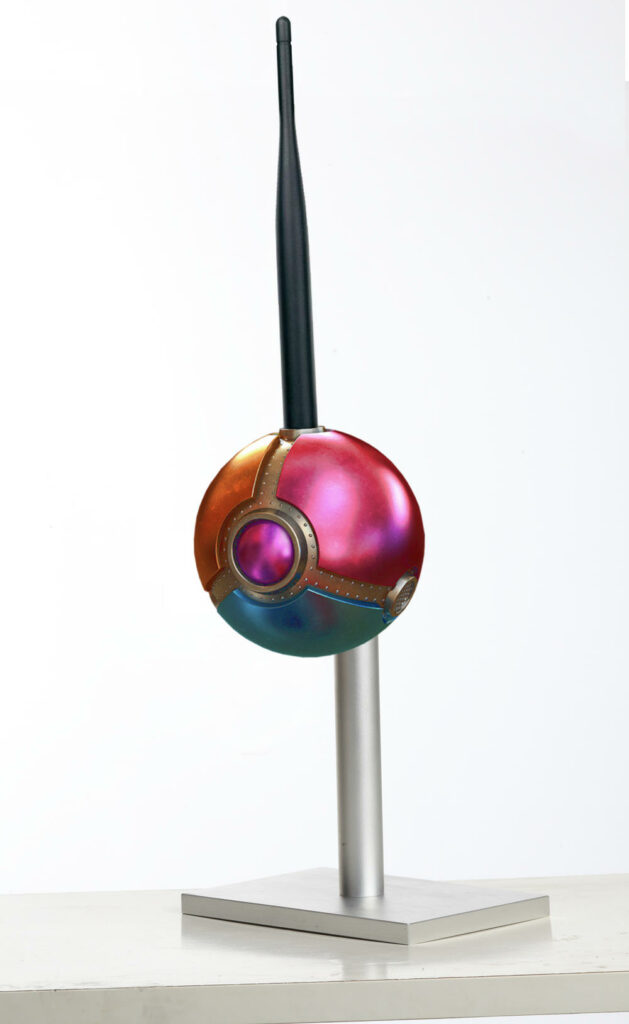 The e-Pester ball is a ball with 11.4 cm diameter. It emits Radio Frequency signals mimicking the repellent from its ancestor . We therefore have integrated an antenna that differentiates it from its model. It works on all types of Pokemon , being rare or not.
It's a wire free device thanks to its removable battery.
We've designed it to be sufficiently small to be integrated into any environment while maintaining a satisfactory battery duration (one school year) . These two criteria dictated us the dimensions of e- Pester Ball.
Main characteristics are :
Weight : 367 grams
Dimensions :

Diameter ( with antenna ) : 11, 4 cm
Height with antenna : 37,2 cm

Autonomy : > 10 mois
Active Range :

Free field : 30 m
In House : 15 m

Protection : IP 65.
UL / CE certification : no
Way of use
The e-Pester Ball can be fixed on all vertical wall or pole without any particular attention. A free field positioning permits to optimize active range.
Here is an example of installation in a school yard :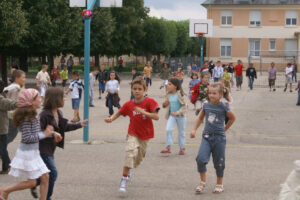 Its use in city is easy. The e- Pester Ball can also be integrated on natural supports like a tree.
A setup on the Grand Army Plaza at New York is to be deployed by fixing on natural elements. It will definitely remove the thick cloud of Pokemon hunters who took place there, thus restoring life to this touristic place.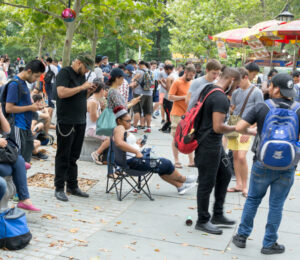 Specific developments
The deployment at Grand Army Plaza is a good example of our ability to meet specific needs. In this case we developed a model 4 times more powerfull than e-Pester Ball to eradicate areas of high or very high density of Pokemon . The diameter of this extra e- Pester Ball is reaching 32 cm.
Our teams are able to respond to specific requests. Do not hesitate to contac us.
Large areas, deployment
Protection of a large areas is achieved by installing several e- Pester Ball. We recommend you to study in advance the coverage to optimize their position. Our expert team is at your disposal to take care about the deployment of our solution at the desired locations . The support team will provide you a coverage analysis prior to installation in order to ensure the best protection of your site.
Here is an example of a study optimizing coverage for a high school :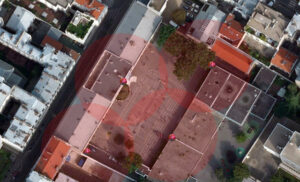 Contact
Don't hesitate to contact me through this page for any question regarding the e-Pester Ball.