Curriculum vitae

My Curriculum vitae is also present on Linkedin
http://www.linkedin.com/in/vincentrecipon
For a fully detailled version click there :
PDF version française – English PDF version
Summary
Experiences in different domains of system development :
Project and team management
Technical analysis and specifications
Hardware development (boards development and hardware integration)
Sofware development (ARM platform, others)
System integration
Support
I had opportunities to work in small french companies but also international and multi-site companies, mostly in pro-audio and mobile telephony industry.
I have started Master degree courses about smartbuilding and eco-conception in the hope of reusing my past experiment in this new domain.
I like to complete a project on time and obtain a good product from customer point of view, being able to say "we've done it !". I don't focus on specific technical skills, what should be done to achieve the best result has to be done, being technical stuff or not. Sometimes, technical challenges are not the more difficult parts to handle.
Although my position have evolved to integrate management and organization tasks I'm still in contact with technical activities and particularly hardware development.
Experience
A system Architect position was opened for a confidential projetc started 1 year ago. My previous experiences in mobile telephony were matching the need. I've then be asked to cover this new full time job.
The architect is supporting project manager for technical aspects. He develops technical solutions in relation of marketing offer. He's the main technical contact for customer (technical Q/A, meeting organization), sub-contractors and suppliers. He's also in charge to write high level architecture documentation and to validate all low level technical documentation.
Being a project integrated in a large scale global project, documentation aspects / quality / traçability have generated a high amount of workload.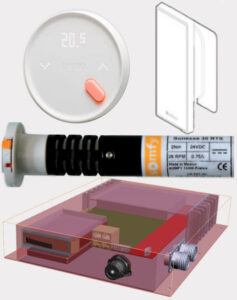 Pre-sales project manager
Lacroix Electronics Solutions 
|     Engineering office – Rennes – 50-100 employees
March 2014  – September 2015
This activity have been started during a trainee period and have continued in september 2014 through a fixed term contract.
The main task is to reply to bid requests in different domain of activities ( smarthome, aeronautic, telecom, automotive, military, …). Project manager is responsible to build a technical and financial, although a planning, that is answering to customer requirements. A project management activity is mandatory to fullfill the request : bid planning to respect, bid team management (technical experts), interaction with marketing team, the customer, and manufacturing team.
Baseband hardware team leader
Renesas Mobile Corporation
|     Mobile telephony – Rennes (France) – 1000-5,000 employees
September 2011 – December 2013
First 6 months have been dedicated to hardware project management :
Pegasus platform ( usb stick 4G modem form factor development )
Pegasus-S platform ( MiniPCIE 4G modem )
Then team management, up to 16 people, have been the focus : line management, hiring, customer support team creation, skills improvement, process, …
In parallel of team management, I kept in touch with technical stuff by managing software tools dedicated to hardware tests ( 2 people + japan support ).
I have used Zuken, Lauterbach, GIT, Arm toolchain, and standard hardware test equipment.
ST-Ericsson
|     Mobile telephony – Rennes (France) – 5001-10,000 employees
May 2009 – September 2011 (2 years 5 months)
Working for Ausy (engineering company) in "Tools and Reference design team", on ST Ericsson singlechip basebands ( PNX4901-PNX4902-PNX4908-PNX4910-E4915). Missions are : schematic, pcb routing check, project follow-up, product bring-up, and support of the developped boards. Projects done :
Evaluation platform (EVM) development and support
peripheral board developpement and integration ( Bluetooth, WLAN, coprocessor )
Demonstration board development
I have used : DxDesigner, CMU200, Lauterbach, and standard hardware test equipment
Software integration in Galaxy Project
ST-Ericsson
|     Mobile telephony – Rennes (France) – 5001-10,000 employees
January 2008 – May 2009 (1 year 5 months)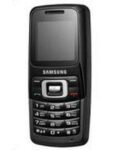 Working for Ausy (engineering company) as Customer Support Level 2 in Software Integration team. Missions was to support customers named Samsung, Sagem, Wavecom, Foxconn.
Integration team is in charge of different aspect of system platform that are : baseline and development environment, shell scripts, software tools (trace, debugger), system modules like RTK, filesystem, Uart management, User interface, hardware interfaces, …
I have used : Arm toolchain, cygwin, clearcase, perl, makefile, NXP RTK, and standard SW tools.
Ausy
|     OSI – Rennes (France) – 1001-5000 employees
July 2007 – January 2008 (7 months)
Working in ST-Ericsson premises on a new GSM Baseband chip (PNX4901). Contribute to software integration & development tools ( Linux / Windows / Clearcase / ClearCM ).
InnovaSON
|     Pro Audio – Vannes (France) – 1-50 employees
July 1999 – May 2007 (7 years 11 months)
Innovason is one of the top manufacturers of high end digital audio mixing consoles for LIVE applications (large and mid-size touring and fixed installations around he world) using and developping highly innovative technologies. I developped and managed the team working on different hardware evolutions of Innova Son products. The Team goes from 1 ( ! ) to 7 people during these 8 years. Some examples of developments :
Mixed signal ( AES-EBU or Analog ) audio output board with onboard DSP processing (Analog device ADSP21369). Embedded firmware and PC software provides a plug-in architecture that permits to modify dynamically audio processing chain
DSP card with 1,2 Gflops onboard ( Analog Device ADSP21161)
embedded controller card with Ethernet+TCP/IP interface based on microcontroler (Ubicom IP2022) for control and FPGA (Altera Virtex) for audio routing and management.
remotely controlled 8 channels mic preamp
Ethersound extension
Port of a software on a realtime POSIX OS (QNX)
various C programming on windows
I have used : orcad capture/layout, visual DSP, matlab, QNX, Borland C, and standard hardware test equipment
SOPRA
|     OSI – Lille (France) – 10,001+ employees
May 1998 – May 1999 (1 year 1 month)
Project at Roquette ( Etrelle, North of France ) : IBM MainFrame – Cobol / Microsoft Access database with automation
Project at Kiabi ( Lille, North of France ) : software installation, SGDB Oracle.

Signal Processing Engineer
InnovaSON
|     Pro Audio – Vannes (France) – 1-50 employees
January 1998 – March 1998 (3 months) 
Developpment and enhancements of different audio algorithms : configurable filtering, dynamic compressor and gate, mixing. Optimization of Texas Instrument TMS320C31 assembly code.
Barthe SA
|     Audio – Paris (France) – 1-50 employees
May 1997 – December 1997 (8 months)
Development of a tape player and recorder with digital playback function. Tweaking of the analog chain, and debugging of the Intel 80C196KB firmware.
Internship as Hardware Engineer
SCV Audio
|     Audio – Villepinte (France) – 1-50 employees
January 1996 – May 1996 (5 months)
Developpement of a high quality D/A audio converter. Installation and management of a new ECAD system.
Internship as Hardware Developper
SCV Audio
|     Audio – Villepinte (France) – 1-50 employees
June 1995 – August 1995 (3 months)
Port and test of some audio algorithm on a TMS320C25 evaluation board
Skills
Embedded Systems – Debugging – PCB design – Mobile Communications – Digital Signal Processors (DSP) – Embedded Software – ARM – Testing – Device Drivers – Mobile Devices – Hardware – baseband – Analog – Signal Processing – Project Management – audio – Professional Audio – Product Design – QNX – Audio Engineering – Test Automation – Bluetooth – Product – Development – Board Development – C++ Language – Cellular Communications – Connectivity – System Testing – Digital Electronics – English – GSM – IC – Team Management – Intercultural Relations – Linux – VoIP – Microcontrollers – Mixed Signal – Media Center – Smartphones – Solidworks – Design for Manufacturing – Low Level Programming – Assembly Language – ClearCase – TCP/IP – Thermal Analysis – Home Automation – Line Management – Relational Databases
Education
Masters Degree in Electronics and Telecommunication, expertize in smart building and eco-activities
janvier 2014 to today
Rennes
Graduated as Engineer in Electronics, expertize in signal processing
1993 – 1996
Graduated with DUT GEII in Electronics and Embedded software
1992 – 1993
Preparatory Classes
1989 – 1992