Computing sun position on eedomus


I've discovered this great thing on eedomus forum.
This script proposed by vva (thank you very much) provides all information about sun position in regards of home location at any time of day.
Thanks to it, I optimised my scripts that are managing sun protection of my house. Now on, only those blinds that are receiving sun will go down to maintain temperature.
I'm only using azimuth value in degree. Corresponding HTTP sensor is configured this way :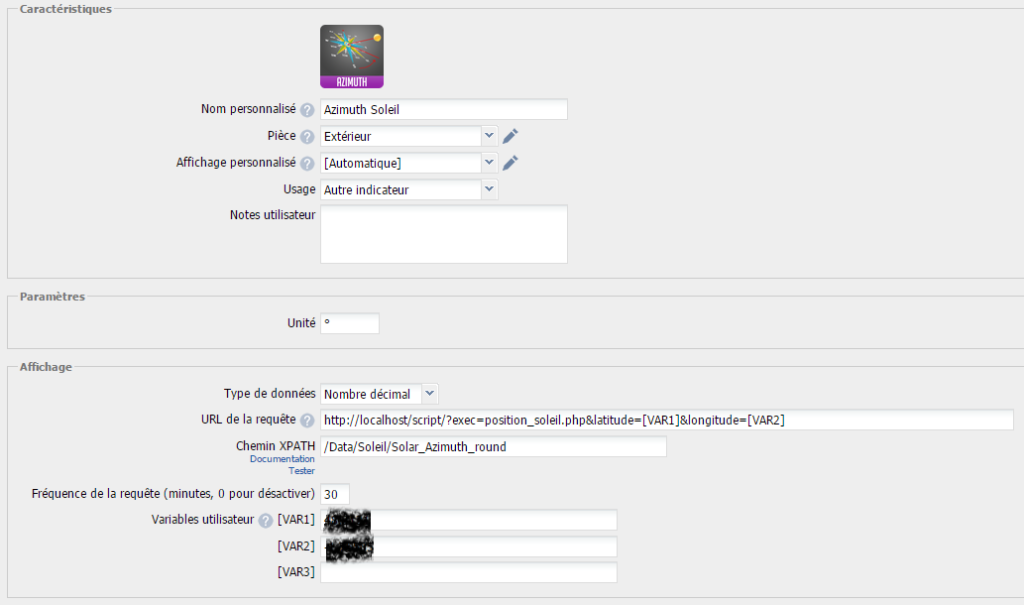 VAR1 and VAR2 are containing latitude and longitude of your location coded in decimal (example : 48.1234  -1.2345)
I put that script for backup here
To represent those features, some icons, created by Enr37, are available at Abavala website by following this link :
http://www.abavala.com/icones/?drawer=bibliothèque*Icônes Eedomus*meteo
---
2015-06-06 update: new package with V0.15 script