Antispam SBL Lists "mailpolice.com" are dead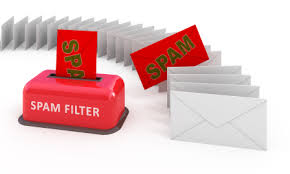 Problem of this thursday 22th of may 2014 : no more email is arriving on my self-hosted smtp server. The forwarded error message is : 
550 v=spf1 a -all.
I discovered that antispam SBL lists hosted at mainpolice.com are all dead, following an activity closing by the owner. And to show that the service is really close, let's say in the list that all emails have to be rejected …
SBL lists are used by many email services. The lists are integrating those IP adresses or domain names that are generating big amount of spam. Do you want some more information ? Have a look to dedicated wikipedia page.
On linux, this is qpsmtp daemon which is doing this action of verifying for each email if sender is not blacklisted.
Fortunately there are several other active lists. I'm myself using those one :
RBLList : sbl-xbl.spamhaus.org,whois.rfc-ignorant.org,dnsbl.njabl.org,dnsbl.sorbs.net,relays.ordb.org,bl.spamcop.net
SBLList : dsn.rfc-ignorant.org:black.uribl.com